22 Years Strong

Proudly serving Milford, CT since May of 1993

A.S.E Certified Technicians

Our technicians have the skills to fix any vehicle

It's Dulin or the Dealer

We're not a dealer alternative - we're your dealer replacement
About Us
Voted #1 by a landslide.
Dulin Automotive is a a full service auto repair shop specializing in new car preventive maintenance. We have over 30 years of experience in new car factory training. Our ASE certified technicians use the latest computer diagnostic tools to assess and maintain your vehicle in our climate controlled facility. We have two hybrid trained technicians and can perform routine maintenance on your hybrid. And to make your visit more convenient, we offer towing services and an after-hours key-drop box.
Fair Pricing
Other automotive repair centers take advantage of your lack of car knowledge and fool you into thinking you're getting a good deal. We don't. We'll gladly break down exactly where every penny you spend is going.
We Recycle
We take the extra time to crush and recycle every oil filter, something many automotive repair centers neglect to do. Automobiles pollute the environment enough, the least we can do is service them in a clean manner.
Hybrid-Trained
We diagnose, fix, and prevent all of your vehicle's problems. Whether it's a compact car, truck, or even a hybrid - we've got your back. Our team of technicians is trained to fix cars of all makes and models.
Services We Provide
Air Conditioning / Cooling Systems
Auto Detailing
Axies & CV Joints
Batteries
Brake Service
Clutch Service
Complete Maintenance
Computerized Diagnosis & Repair
Computerized Wheel Balancing
Cooling Systems
Diagnostics
Differentials & Clutches
Drivability Problem Solving
Electrical Diagnosis
Electrical Systems
Emissions Repair (CT State Certified)
Exhaust Systems
Fuel Systems
Lube Service
Oil Changes
Pick-up and Shuttle Service
Power Steering
Radiators
Rental Car Availability
Shock Absorbers and Struts
State Inspections
Steering
Suspensions
Thermostats
Timing Belts
Tires & Balancing
Towing
Transfer Cases
Transmission Repairs
Tune Ups
Used Car Inspections
Wait! Don't see the service you need? There's a good chance we might still be able to provide it for you - just give us a call.
Gallery
Our Hi-Tech Facility
Dulin Auto in 1993
Dulin Auto in 1994
Dulin Auto in 2001
Bill Saley and Gary Dulin building the empire
Demolishing the old building
Clearing the debris
Frank Villafane using our hybrid air conditioning machine
Kevin Dwyer repairing an ABS problem
Steve Kokoruda balancing a tire
Neglecting to regularly service your vehicle with our preventative maintenance is like getting your teeth cleaned after you've already gotten a cavity. It just doesn't make sense.

—Gary Dulin, Founder and CEO
Our Technicians
Behind the awesome production.
When Dulin Automotive was founded in 1993, Gary Dulin's dream was to have an elite team of automotive technicians with the skills to diagnose and prevent car problems better than any other repair center in the area. Well here we are 22 years later with the best group of technicians around! These guys aren't just good - they're the best. Stop letting amateurs fix your vehicles and come to Dulin Automotive where we do it right.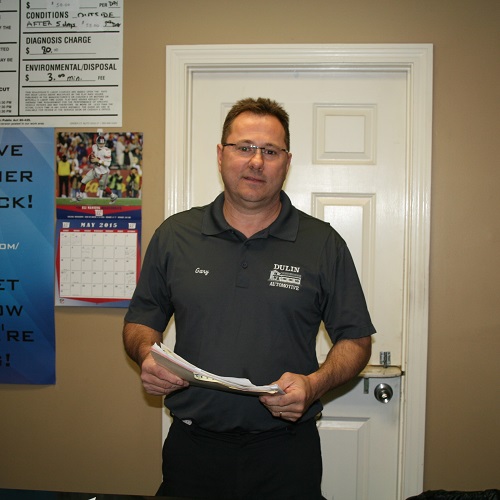 Gary Dulin
Founder and CEO
Founding Dulin Automotive in 1993 at an impressively young age, Gary is the mastermind behind the whole operation. He rarely gets his hands dirty these days, but he's on the job every day ensuring that each and every customer is treated with care.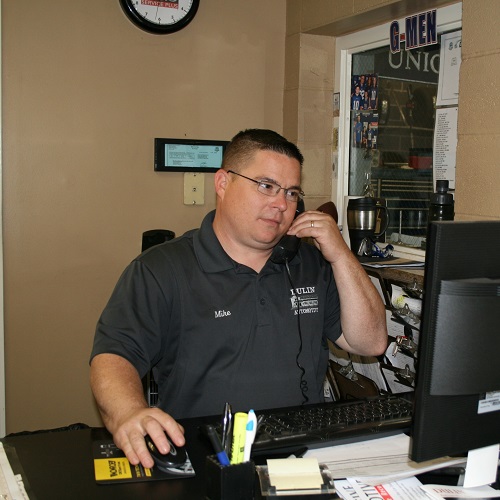 Mike LaPuglia
Service Manager
For over a decade, Mike has been the first face greeting our customers as they walk through the front door of Dulin Automotive. He is the best service manager in the state, possibly in the country. Mike understands the automobile like the back of his hand and is there to help customers with problems of any size.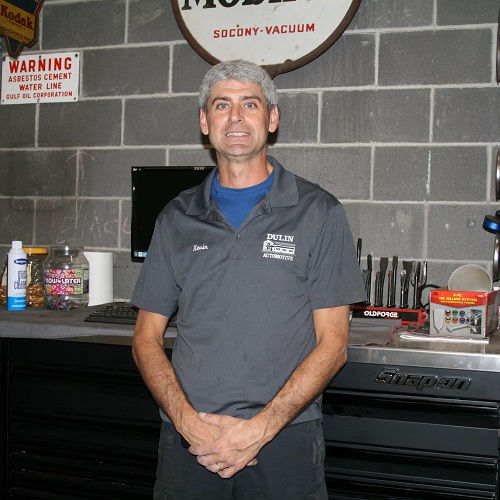 Kevin Dwyer
Lead Technician
Kevin is our jack of all trades who has no problem taking on the toughest repairs and fixing vehicles of all makes and models. He's been with us for many years and is a valuable member of the team. You know you're getting top knotch service with him under your hood.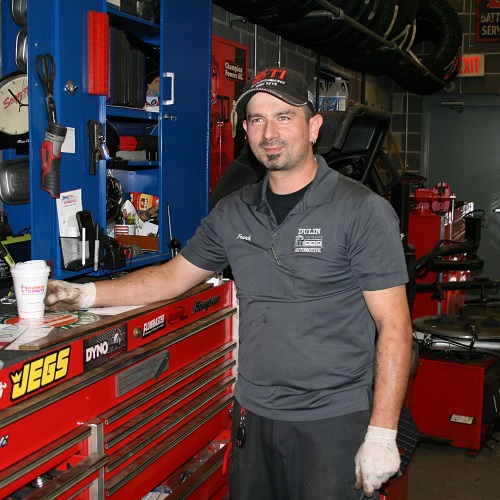 Frank Villafane
Skilled Technician
A member of our team for many years, Frank is an extremely reliable technician at Dulin Automotive who is in the shop servicing vehicles on a daily basis. You shouldn't have any worries with this guy servicing your vehicle!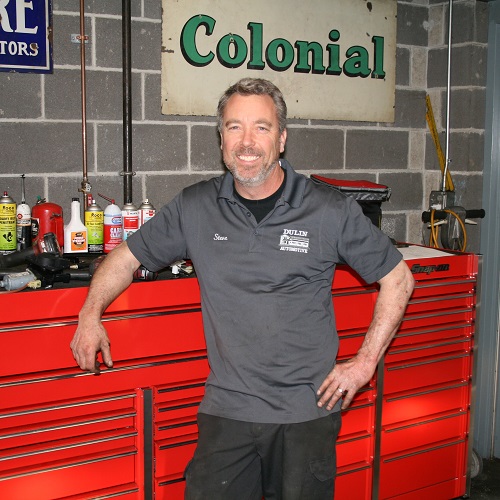 Steve Kokoruda
Skilled Technician
Steve is the newest technician at Dulin Automotive and we sure are proud to have him on the team! His skills are irreplaceable and we hope to have him with us for a long time. If you see him around the shop, please give him a warm welcome!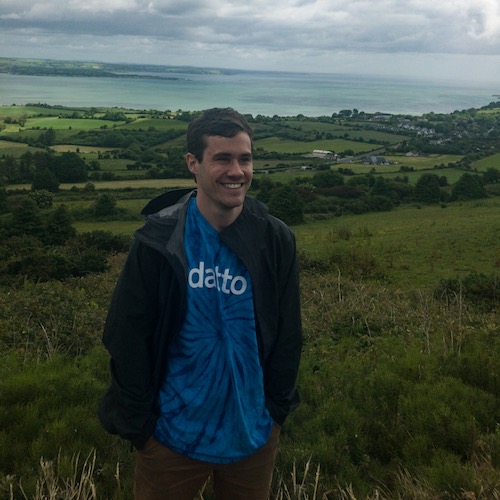 Jake Dulin
Web Developer
Son of Gary Dulin working to keep this website top knotch and maintain its position as the most hi-tech garage in the state. Pursuing a degree in Software Engineering at R.I.T, Jake is just what we need to keep our online presence unbeatable.
We Love Feedback
We take customer feedback seriously! Those who fill out surveys are entered into a monthly raffle for a free oil change.
Contact Us
Give us a call at 203-877-8114
Dulin Automotive, Inc.
79 Bridgeport Ave
Milford, CT 06460
Hours
M-F | 8:00am - 5:30pm
Sat | 8:00am - 12:30pm
Sun | closed
Too busy to call us? If you have a quick question or comment, feel free to fill out the form below to send us an email. Voice calls are always quicker, but we understand the convenience of email. Please allow up to 24 hours for a response (on business days).